2015-2021 Subaru Wrx/Sti Rear Diffuser V6
WRX Rear Diffuser,

 

STI Rear DiffuserModel:  2015-2021 SUBARU WRX/STI REAR DIFFUSER  V6Fitment:
2015-2021 SUBARU WRX/STI
Type: Subaru WRX body kit,

 

STI Body Kit

M

ade from Aerospace Lightweight 

ALUMINUM 

no ABS PLASTIC!!!!

Made in the USA
Comes fully CNC'd and professionally powder coated.
Comes pre-drilled
Fitment Guaranteed
Hardware included
Professional install highly recommended
---
A rear diffuser is an automotive aerodynamic modification typically found mounted on the vehicle's underbody located at the rear of the car, underneath the rear bumper. As a vehicle is in motion, air flowing in the underbody is typically at high-speed and has low-pressure. The design and purpose of a diffuser are to help reduce drag and to create downforce by facilitating the airflow underneath the vehicle's underbody. A diffuser is used to increase the air volume along its full length, thus creating a void that must be filled by air. This in turn creates a Venturi effect, meaning the air flow is accelerated at the beginning of the diffuser creating a low pressure, thus creating downforce. As the air travels along the full length of the diffuser, the high-velocity air is eased back into standard velocity matching the ambient speed at the rear of the vehicle reducing overall drag. With the addition of vertical "fins" attached to the diffuser, this helps to optimize the diffusers efficiency by ensuring that all air drawn into the diffuser is from the underbody and not from the upper body surfaces. A diffuser can be further tune-up with the addition of a front splitter to help mediate the underbody's airflow.
Customer Reviews
Write a Review
Ask a Question
V6 Diffuser subtle awesomeness
Fairly simple install. All hardware required was included! Smaller hands would be ideal but doable with grown man hands. Looks super sweet once installed.
04/04/2022
Lynn V.

United States
Rear diffuser and spats
Excellent quality, easy install (1 hour) looks fabulous.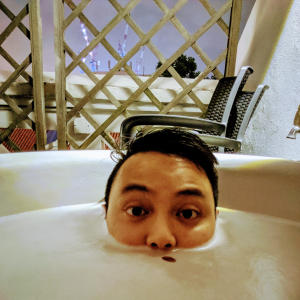 PT
03/15/2022
Paul T.

United States
Perfect mix of subtlety and function!
I stayed away from aftermarket rear diffusers for a while because most of them are really obnoxious in terms of how they look relative to the rest of the STI's rear. This version of AeroFlow Dynamics's rear diffuser is absolutely perfect in that it actually is functional in terms of producing down force and smoothening air flow. However, it does this whilst complementing the existing OEM of the rear bumper. The mounting solution is great too, no need for any drilling! I personally used some loctite for the bolts attaching the diffuser to the brackets and it's held firm after countless driving tests in various conditions. You could get some nuts if you want even more peace of mind, but they're likely not necessary.
11/23/2021
Priscilla G.

United States
Looks Great!
This diffuser is perfect if you're wanting a more subtle, but still aggressive look. Installation is easy and the product is top notch. Looks great paired with my V3 rear spats!
10/20/2021
Kevin R.

United States
Sick!!
Hands down the best quality diffuser ever! I had another companies diffuser which was made out of plastic. Aeroflow's Powdercoated alum material is top-notch and super strong! Highly recommend it if you are in the market for a good diffuser.